Welcome to our website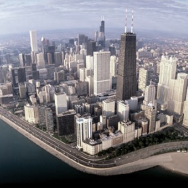 The Chicago Skyliners was founded as an independent alliance with the national "Retired United Airlines Employee Association" known as RUAEA. There is a link below that will take you to their website.
It is an organization of retired and active United Airlines employees designed to bring people together to enjoy existing friendships and to make new friends. Continental retirees are invited to join us.
The activities of the Chicago Skyliners are administered by a "Planning Committee" which is made up of 20 volunteers from the membership at large. We also have two website administrators. The Committee is guided by a President, Vice President, Secretary and Treasurer.
2014 was another busy and exciting year for the Skyliners. The four luncheons were well attended. Both retirees and the first active United employees, who were invited to join us, beginning in 2013, enjoyed the camaraderie of sharing time together. Our website is being used to reach more of our members online thereby reducing our postal expenses. The website had 56,700 visitors in 2014..
The Mainliner Club of Chicago, which is part of United Airlines, invites our members to participate in their events. Outings included a White Sox patio party, a Monster Jam at the Allstate Arena, and a Chicago Dining Cruise on Lake Michigan.
Numerous activities are held throughout the year. There is a monthly breakfast on the second Wednesday of each month. It is held at Elly's Restaurant at 9:00AM which is located at 372 E. Golf Road in Arlington Heights, Illinois. There are four delightful luncheons held in the Spring, Summer (Hawaiian Picnic Theme), Fall and Winter (Christmas Theme). We usually have a Cub's outing during the season.
Come join the Chicago Skyliners and share in the camaraderie, friendship and actives with your fellow retirees and employees.
Chicago Skyliners Holiday Luncheon Flyer

Tour of UA Operations Center at Willis Tower

Photos from the 2015 Fall Luncheon
Photos from the 2015 Chicago Cubs outing
Photos from the 2015 Summer Picnic
Photos from past Chicago Skyliners Events
Charles Taylor FAA Maintenance Awards Celebration - PHOTOS
Parking Discount Rate By (ORD) Ohare
UAL - Aetna Insurance Plans 2014
UAL Personal Travel Guide 10/30/2012
UAL Space Available Travel Plan Guide -

You can download the latest FREE Adobe PDF reader here >>

56,700 visitors in 2014